qLIMS: quick Laboratory Information Management System
---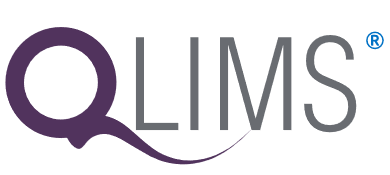 qLIMS has been the industry's most technically advanced Laboratory Information Management System since its introduction to the market, and it continues to hold that position today. Your business will benefit from capabilities such as cloud-based deployment, external-facing web portals, and fully configurable web services while at the same time having the richest catalogue of modular laboratory management software functionality from which to draw when deciding how to implement your LIMS system.
Our value proposition is enhanced by the industry's most unique licensing approach – all qLIMS functional modules are provided as part of your a single product license. The system is infinitely scalable, and is as suitable for a lab with 10 users as it is for an enterprise with thousands. Instrument integration software is built in, and hundreds of pre-existing instrument interface scripts are available.
Powerful, fully integrated configuration tools are provided to adapt the software to end-user requirements without compromising support or future upgrades. To help you gain the most rapid possible ROI, qLIMS also offers proven, pre-configured implementation templates. These Template Solutions are designed to suit the requirements of specific industries, and may be used to rapidly implement systems with reduced configuration effort and therefore reduced project costs. Our implementation process itself encourages knowledge transfer so that you will be in a position to modify and extend the LIMS as your needs evolve, without reliance on iTalenta. When you are a qLIMS customer there are no surprises, no hidden costs, and no impediments to your continued progress.
A key attribute of any technically advanced laboratory information management system is an avoidance of platform or brand dependencies. This affords you the benefit of choice and technology fit with respect to hardware, operating systems and databases. qLIMS is unequalled in this regard. The software is viable with any relational database including such popular ones as Oracle, Microsoft SQL Server and PostgreSQL, and it can be deployed in a range of topologies and with varied user interfaces. Centralized, decentralized or regionalized installations are all fully supported. The qLIMS user interface can be deployed in a zero footprint browser, as a thin client, as a thick client or in any combination of these – all of which have practical application depending upon your circumstances. Desktop workstations, tablets and PID's are all supported. An extensive library of web-services allows you to author your own API where desirable and purpose-built tools are provided for integration with applications such as SAP and Waters Empower.
qLIMS continues to win top rankings in industry surveys for many reasons. Contact us for more information.
The following features are fully integrated into quick Laboratory Information Management System (qLIMS):
Barcodes Management
iTalenta LIMS and ELN can be used with any Windows compatible barcode scanner or printing device. Any data that is available in the data base can be included on a barcode label in human-readable or barcode font.
Sample Login and Sample Management
iTalenta provides comprehensive functionality surrounding sample login, providing many different manual sample login and file import schemes as well as powerful schedulers designed to enable the sample login process to be completely automated. Samples can be logged via file import (csv, txt, ASCII, XML,etc.) or via interface with an external software application. iTalenta manual login facilities include sample login, group sample login, batch sample login, stability sample login, csv sample login, project sample login, clinical protocol login, lot sample login, and grid sample login. These all provide the ability to quickly and efficiently login both single and multiple samples in a variety of styles and screens to allow the lab to optimize the sample registration process. Sample logins are performed using configurable sample templates which allow the appropriate data fields to be available for data entry while other fields display data that has been previously stored in the database. Sample login begins iTalenta's chain of custody. The login template is also used to update data as needed during the sample management lifecycle. Storage location management tools are used to track sample location.
Scheduling Tools
iTalenta Enterprise Laboratory software platform (LIMS and ELN) includes several features for defining scheduled events such as for automated sample login and reporting. These schedulers can create the samples to be collected and/or processed in the lab, as well as provide information about future sampling and testing, in order to aid capacity planning. Activities can be run as repetitive events, so that they automatically occur on a regular basis, such as twice a week. Activities can also be scheduled to run as Absolute Events on a Calendar. It is even possible to propagate an event in the Calendar Scheduler, like an End of Month report, and change the events individually. The iTalenta Process Scheduler can be used for the complete management of complex sample schedules, such as continuous monitoring and testing of sampling points. Each set of sampling points can be grouped together in a Process Unit, so that either a single sampling point or the entire Process Unit can be paused with a single click.
Result Entry
iTalenta provides extensive capabilities that effectively streamline and reduce transcription errors in result entry. Automated result entry is provided via file (csv, txt, ASCII, etc) import or via bidirectional interfaces to the laboratory instrument. Manual result entry is provided directly from the iTalenta applications that lab technicians use on a daily basis such as Folders, Projects, ELN Worksheets, and Batches. Flexible mechanisms are provided to group samples and tests together so that they can be worked on collectively. Samples and tests can be individually selected and results entered, as well as multi-selected and results entered in a spreadsheet format. For ease of operation, results can be entered using different layouts arranged by sample as well as by test. In addition to this, tests can be filtered so that large result entry spreadsheets can be easily worked on test by test and Copy/Paste, Fill Empty and Propagate Down functions are provided to simplify data entry.
Batch Manager
iTalenta's Batch Manager provides a way to view, operate, and manage result entry on all the samples belonging to a test batch. The batch can incorporate the QA/QC testing in the laboratory and includes the capability for dependency of QA/QC samples on other samples in the batch, such as spikes and sample duplicates. Batch manager provides capability for batches to be organized by test, sample, sample & test, or results with integration to lab instruments and batch level calculations and actions to automate workflow steps.
External Linking
Sometimes it is necessary to associate LIMS or ELN data with information stored in files- perhaps raw data files, graphics images, or document files such as SOPs. iTalenta LIMS provides links between all database records and external files which can be stored elsewhere on the network on in the LIMS/ELN database. Files can be associated to any object in the iTalenta database (project, sample, test, result, patient, lot, kit, batch, etc) and the presence of a link to an external file is indicated by an icon displayed on screen. The external file can be virtually any format. If the file format is recognized by Microsoft Windows operating system, then the contents of the external link file can be displayed simply by clicking on the icon
Reporting Tools
iTalenta provides laboratory stakeholders (managers, analysts, clients, etc.) with many LIMS and ELN reporting options. Any data in the iTalenta LIMS and ELN database is available to be included on a report as is data in external databases that can be accessed via ODBC. The most frequently used report rendering tool is Business Objects's Crystal® Report Writer. In addition, iTalenta LIMS can generate reports directly with Microsoft Excel® and Word® or can generate HTML reports by using an HTML report template. Reports can be generated in a variety of ways. Reports can be generated manually using the Run Reports functionality on the LIMS Main menu. Many of the core iTalenta LIMS applications (Folder Manager, Project Manager, Batch Manager, etc.) include report tabs that allow the user to conveniently view and print the reports. Reports can be scheduled for specific or recurring times and can be automatically saved to file, printed, faxed, or e-mailed to appropriate users or client contacts. iTalenta LIMS also includes a mechanism to manage and track the generation and printing of secure reports as PDF files. A secure report is a specific type of report that is automatically given a unique report number, tracked in the REPORTS table and the master electronic copy of the report is stored by the LIMS in a specific directory. Labels can be created via native iTalenta label printing tools, Crystal Reports, or by integration with specialized label printing software.
Portal for External Lab Stakeholders
iTalenta supports web portal access to project, order, and test status and all test results for customers and other external lab stakeholders. The iTalenta Rules Engine enables alerts and emails to be automatically sent to external stakeholders based on customer-specific business logic.
Training and Analyst Certification
iTalenta LIMS can track individual user certification on a test method and/or a specific laboratory analyzer and enforce that only certified users are able to enter or review results. The system tracks Certification and Recertification dates to monitor the user certification status. A user must be approved to run an analysis or instrument through the User Configuration dialog. If the certification is expired, the user will not be able to see to the particular analysis or instrument when entering results into the system.
Ad hoc Query, Data Visualization, and Analytics
The iTalenta Data Explorer provides a means of creating ad-hoc queries for executing a SQL query against the iTalenta LIMS and ELN database. The look and feel resembles Microsoft Access® queries. Query templates can are easily created and reused with tight control over user access privileges. Query results can be easily exported to Microsoft Excel with convenient menu option.
Configurable user dashboards are used to provide display of key process indicators in a variety of graphical and tabular formats. These dashboards can be personalized to fit the needs of any user role including laboratory managers, analysts, quality control personnel, etc.
iTalenta also provides a seamless interface to North West Analytic's (NWA) Quality Analyst for Statistical Quality Control charting and trend analysis.
Folders within iTalenta LIMS can be utilized to select the appropriate samples and results to chart. Charts can also be automated and scheduled via iTalenta's configuration tools. Charts that are available include X-Bar, Range, X-Bar & Range, Standard Deviation, X-Bar & Standard Deviation, Individuals, Individuals & Range, Median & Individuals, Median, Median & Range, Exponential Weighted Moving Average (EWMA), Cumulative Sum (CUSUM), Histogram, Pareto and Attributes. iTalenta also offers multi- level Levey- Jennings plotting capability with configurable Westgard rules.
Integration to Instruments, Enterprise software applications, and mobile devices
iTalenta supports integration to instruments, external enterprise software applications, and mobile devices with native tools including LabStation, the ASTM module, web services, HL7, and XML, csv, and xls file import capabilities.